Currently available
Recently sold
ARTIST
Luc Nadeau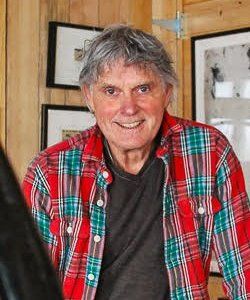 Luc Nadeau is an all-encompassing artist, engraver and essayist, whose sensitivity is felt in his humour and the ability to laugh at the absurd. His inspiration is found at the junction of love and tragedy.
His work reflects his personality and is full of contrast: sombre and light, Luc captures the moment through the eyes of his muse, observing a boat upon a millpond or the events of the time. Music, poetry, a radio broadcast-all are subjects for the artist
Trained at the Graphic research center in Montreal, he tried his hand at engraving under the guidance and influence of Richard Lacroix, Kittie Bruneau, Louis-Pierre Bougie, Robert Savoie Francine Simonin and others. Luc spent more than twenty years mastering his technique and art in the process of printing large engravings. His solo career began by accident while searching to push the limits of his art, he explored new areas of impression. His works were in the process of drying when approached by a gallery owner, who was taken by his works and offered to show them to the public. The work evolved and an artist was born. His exhibits have reached out beyond Montreal and Quebec to seen in Europe and Vancouver.
Not satisfied with the easy route or recipes that work, each work is a piece of life: political, social or affective. A title evokes an image, inspired by the Caves of Lascaux yet definitely modern as expressed in his colours of red and earth tones. Often his work will show the animals of North America and in particular the Caribou, the Bear or the Fox-all emblematic of society. His take on the world is reflected in the titles of his work such as < Welcome to Hérouxville >, which is expressed in the image of two caribou looking at a camel! His works adorn the walls of the former premier of Quebec, Bernard Landry, the singer Elisapie Isaac, the anthropologist Serge Bouchard and in major collections of Loto-Québec, Caisses Desjardins and la Bibliothèque nationale du Québec.
Luc Nadeau lives in Grondines in the Portneuf region.