Currently available
Recently sold
ARTIST
Guy Labbé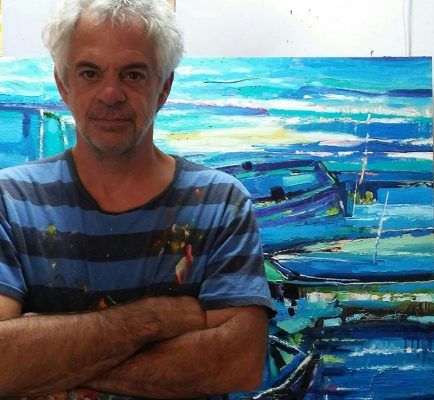 In 1978, Guy Labbé embarks on a new odyssey, meticulously developing a technique dedicated to exploring the fracturing of light. He refuses the work to be labelled as hyperrealist which was given to his works of early years.
At the onslaught of the 90 s, the presence of Man disappeared ever so gently from his art and in its place Nature. Giant trees tormented by the wind, carried away in a movement of passion to the limit of almost rupturing.
Guy Labbé has developed over the course of the last decades a freedom of expression with colour. A Strong gesture, ever-present light, spontaneous compositions work together to produce an unmistakable vision. His work is likened to an ode to Nature, living in colour, which warms the forest and proposes an invitation for personal introspection. The work speaks to the Soul, a dialogue of soulmates.