Currently available
Recently sold
ARTIST
Cosset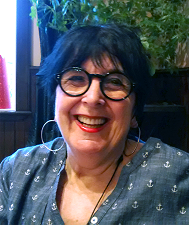 Cosset is an artist from Saint-Narcisse, in the province of Quebec.
Self-taught, Therese Cossette captivates our imagination in her own way. Her passion for painting began in the early 80s. At the time, landscapes and characters were her favourite subjects.
Over time, her art has been characterized by the use of primary colours, both bright and bold. In almost all of her work, she paints herself in various stages of her life. She also loves to include her dog, Mollie, in her paintings. a part of her has stayed attached to the childhood world and people relate to the vitality and naivety of the characters represented in her whimsical paintings.