Currently available
Recently sold
ARTIST
Sophie Thibault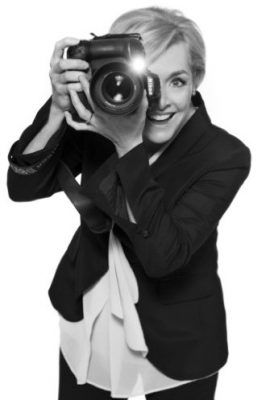 Sophie Thibault holds a degree in Psychology and in Journalism from the University of Montréal. Her career started to flourish in 1988, when she started working for the TVA television network. After years as a reporter on the field, she was given the task of providing coverage during the Oka crisis in 1990. She then became a journalist for the morning show Salut bonjour! and for the 18:00 and 23:00 news.
In 2002, she becomes the first woman in North America to be given the role of news anchor for an evening news bulletin. She is the anchor for the TVA 22:00 news from Monday to Friday. Her professionalism, her empathy and her natural way of providing news coverage make her one of the most popular new anchors of Québec. Throughout the years, she was awarded 9 awards at the Metrostar Gala and Artis Gala as personality of the year (2003) and as best news anchor.
From 2003, Thibault takes part in numerous fundraising activites of the Multiple Sclerosis Society of Canada (MSSC). She is the spokesperson for the "Campagne de l'oeillet" and in 2011, puts together a new fundraiser, the "Tournée de l'espoir à moto pour Monique Thibault" (Hope motorcycle tour for Monique Thibault), a tribute to her late mother who struggled with multiple sclerosis for 52 years. This campaign allowed her to raise over 500 000$ for the foundation.
In 2012, Thibault discovers a new passion: photography. Her subjects of choice: animals, birds, landscapes and macrophotography. In 2014 she becomes a photographer-columnist for the magazines Le Lundi and La Semaine. In 2015, the company Gosselin Photo presented in Laval and Québec City a solo exhibit of her photographs with all profits donated to the MSSC. She has given numerous professional photography contracts (restaurants, business cards, shops and a yoga studio). She has done the cover of Nicole Bordeleau's Qi Jong DVD, as well as the cover for Philippe Dagenais' book Ma vie en 3D.
In July 2016, she is part of an exhibit alongside world renowned artist Dominic Besner at the Galerie Iris in Baie St-Paul, Québec. In September of the same year, her work is presented in the inaugural exhibit at the Diane Dufresne Art Center in Repentigny. This exhibit, titled Œil pour œil, shows the the singer and painter Diane Dufresne through Sophie Thibault's lenses.
Sophie Thibault now has a permanent exhibit in Galerie Québec Art, which also presented in the summer of 2017 the solo show Tanzanie: Retour aux origines, showing the pictures Thibault took during her trip to Tanzania.