Currently available
Recently sold
ARTIST
Eduard Gurevich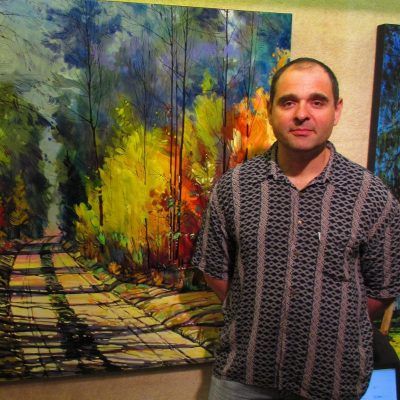 Eduard Gurevich was born in 1969 in the city of Donetsk, Ukraine.
In 1992, he immigrated to Canada and settled in Toronto. Recently he and his family relocated to Wasaga Beach, Ontario. Since 1993, Eduard runs a home-based art studio where he creates his own art as well as instructs aspiring artists of all ages. His educational background consists of a Degree of Arts from the University of the city of Lvov, (Ukraine) and an Illustrator Diploma from Sheridan College, (Canada).
Eduard is a diverse, original and well-respected artist whose thought-inspiring works convey a variety of themes drawn from his own life experiences, philosophy as well as the world and people that surround him.