Currently available
Recently sold
ARTIST
Luc Tessier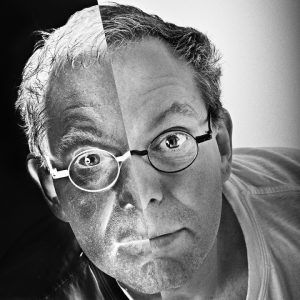 Luc Tessier draws his inspiration from the sounds and emotions of music. It's a key to his creative side—the world of painting.
In the heat of the moment, he is guided by movement, and acrylic gives him the spontaneity he needs.
Spontaneously, there is rhythm—the beating heart to his work. The theme runs through every piece, expressing his feelings and providing his work with meaning. Vibrations emerge as energy circulates.
When looking for material, he creates texture from a range of instruments to come up with the desired effect.
The subject is of no importance, although he does have a tendency to drift towards matters of the heart. For Luc, expression is most important of all, through the elements figurative and otherwise that he brings to canvas and wood, the very notes of life.
Primary colours dominate.
Contrasts mingle.
The composition is harmonious, a fusion.
Using a spatula, he creates abstract backgrounds where light sometimes flits around and at other times explodes into a million little pieces.
And so he gives birth to life's sunny spells. Despite its ups and downs, life fascinates him with all its mysteries. For Luc, it's as easy as going with the flow…
Little wonder he hopes that anyone admiring his work will find a balm for the soul.