Currently available
Recently sold
ARTIST
Sylvie Santerre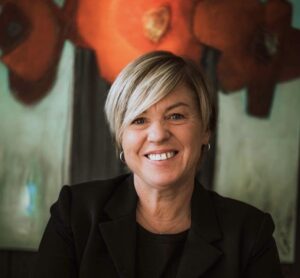 For Sylvie Santerre, creating and painting are a way of life and a necessity. A way to channel your energy, to express yourself and to be recognized. She has pursued her passion through exploration, diligent practice, and trial and error for 25 years.
Her favorite subject: flowers. They aspire to an intuitive and spontaneous gesture for their diversity of shapes and colours. Interpreted in a graphic style, the symbolism of flowers is the attribute of the expression of love, hope, beauty and sweetness… like the visual language of Sylvie Santerre's work.
Mainly self-taught, Sylvie Santerre has taken part in numerous workshops and classes with artists she greatly admires and who inspire her, including Seymour Segal, Agnès Riverin, Isis Dupéré, Lucie Michel, Jacques Clément, Claire Desjardins, Marie-Andrée Couture and Robert Burridge.
Forever an artist at heart, it was only at the age of 35 that Sylvie really connected to her creativity.