Currently available
Recently sold
ARTIST
Eleanor Lowden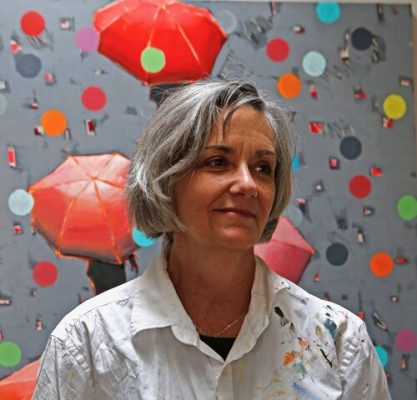 Eleanor began her career more than 30 years ago in Toronto. She studied fine arts at the University of Western Ontario, and continued her studies at the Ontario College of Art and then at the Alberta College of Art. Throughout her career she has participated in various workshops and artist retreats to further her learning. Eleanor Lowden is both fascinated and inspired by people.
"My paintings would herald the day, and honour those simple moments that we all take for granted. Walking the dog, shopping, eating, holding hands, talking on the phone, texting. I love to watch crowds of people travelling in different directions, each with their own story and body language, lost in their own thoughts, being in close proximity to people and never connecting. Or perhaps connecting, and that I find equally fascinating and inspiring." These figures provide Eleanor with an endless source of inspiration. Her work is impressionistic, vibrant and loose "I paint with many layers of transparent colour, layering my colours so that they glow. I want the viewer to spend time contemplating both the painting process and the story that I am telling"
Eleanor is a member of the Ontario Society of Artists, and a signature member of the Toronto Watercolour Society.