Currently available
Recently sold
ARTIST
Patrice Désilets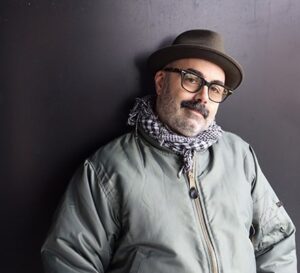 After visiting a Jean-Paul Riopelle exhibit one day, Pat felt compelled to begin painting with a knife. Wishing to explore a broader palette, he incorporated vivid colours and metallic paint topped with a generous coat of gloss varnish, leading to an illusion of various precious stones and jewelry, an impression of texture and movement.
His signature characters were inspired by an attempt to draw Japanese mangas, and have evolved over the years. Pat enjoys blending the two methods, which gives rise to an array of unique and captivating artwork.
He spends hours sitting in his home gallery near Montreal, Canada, contemplating his work and further developing the intricacies of the stories he's thoroughly crafted. Only once this process is complete can any piece ever be put on the market.
Pat's distinctive blend of eccentric techniques produces pieces that feel moony, like art straight out of a dream