Currently available
Recently sold
ARTIST
Martine Chassé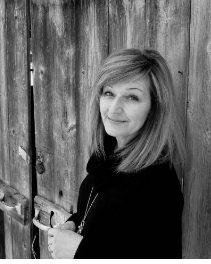 Martine Chassé is a contemporary artist from Québec, born in Sainte-Marie in Beauce.
Following her studies in Business Administration at the University of Ottawa, she started to find her artistic style by teaching herself art techniques
From her home, perched high in the Chaudière Valley in Beauce, she discovered the uniqueness of the landscape surrounding her. This place where rivers, prairies, valleys and forests came to meet each other, it is where her interest toward painting was born. She quickly understood that it would be more than a hobby for her and this is why she has done it professionally since 2008. 
Following in the expressionist style, she is very interested in the works of Canadian artists such as Lawren Harris and Franklin Carmichael, from the famous Group of Seven. Her roaring colours, sometimes fauvist, applied in large strokes make for a happy and audacious dazzle. Intense and vibrant, her work surprises and brings a new look at rural life. Her interpretation of the rural landscape shows a more vigorous and alive depiction. At the same time, her paintings show a calmness, a moment of tranquillity and healing we are all looking for in our frantic lives. 
Paint, whether it is oil or acrylic, is her language, the way she expresses herself. With time, the artist noticed her artistic approach was always evolving, it couldn't be fixed in time. It is a long path that allows her to better know herself. Each day lived brings something new to her approach, a nuance, a different hue, as subtle as it can be. She understands it is the sum of our experiences that makes us who we are, that defines us and reveals us to ourselves. Our own selves, unique and authentic. Inevitably, it is all this baggage that is transposed in her creations. 
Martine has won the ''Grand Prix'' at the ''Concours d'oeuvres d'art Desjardins'' from the Marius-Barbeau Museum in 2012.
She has become a signatory member from the Figurative Arts Institute (IAF) in April 2018.
Her work is part of several private and public collections in Quebec, Ontario and the United States.